KCF Family,
2023 is over…and what an amazing event it was! We know many lives were touched and souls were saved…and that's what it's all about…ALWAYS ONE (MORE).
At this time, we are raising money for our next event…PitFest 2023! We would appreciate any donation amount for this great outreach opportunity.
---
You can help us reach the world with your donation! Interested in donating? We have several ways you can help make a difference:
Cash App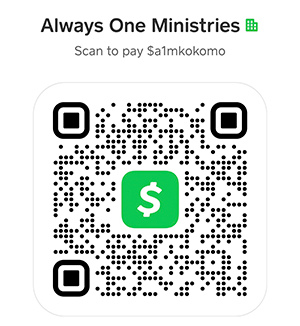 PayPal Donation Options:

Mail a Check:
Always One Ministries
PO Box 364, Kokomo, IN 46903
Always One Ministries is a 501(c)(3) non-profit charity and your donation may be tax deductible.  We will provide donation receipts each January and you can consult with your tax advisor for possible benefits.