You can help us reach the world with your donation! Interested in donating? We have several ways you can help make a difference:
Cash App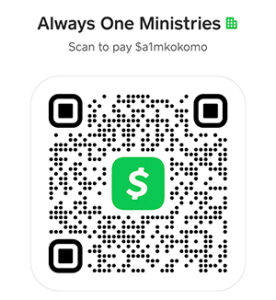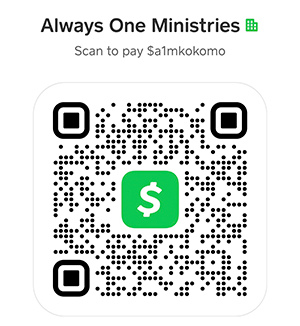 PayPal Donation Options:

Mail a Check:
Always One Ministries
PO Box 364, Kokomo, IN 46903
Always One Ministries is a 501(c)(3) non-profit charity and your donation may be tax deductible.  We will provide donation receipts each January and you can consult with your tax advisor for possible benefits.